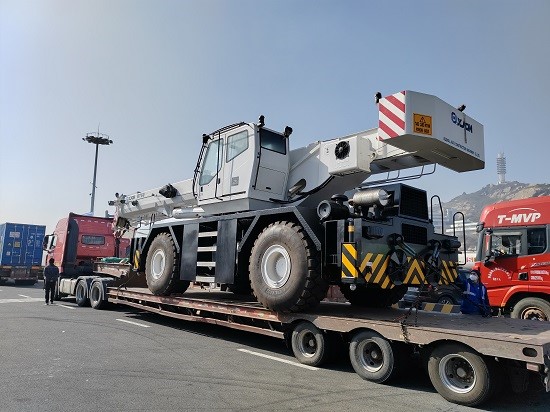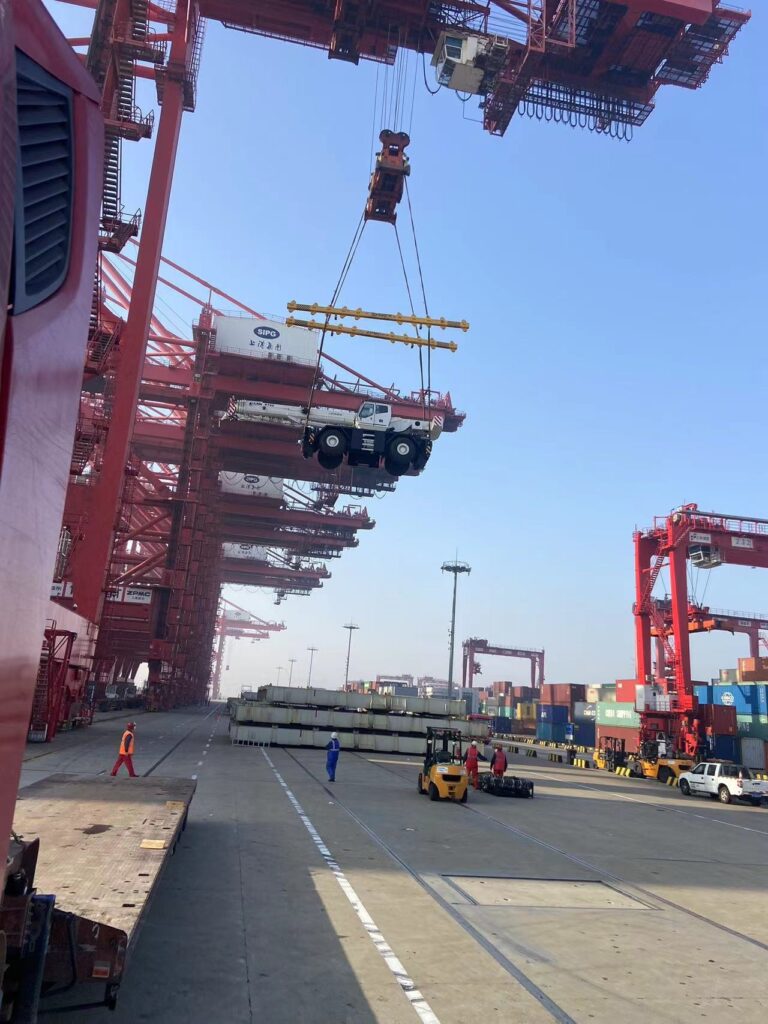 Route: Shanghai to Cotonou
Crane Specifications:

Type: Rough Terrain Crane
Capacity: 60 tons
Dimensions: Length of 14800 mm, Width of 3400 mm, and Height of 4050 mm.
Weight: 46.82 tons
Transporting cranes, especially heavyweight ones, presents unique challenges. From Shanghai to Cotonou, we excel in moving large equipment, including cranes with dimensions of 14800mm x 3400mm x 4050mm and weighing 46.82 tons. While various transportation methods exist, many aren't suitable for oversized machinery. Our standout solution is the BreakBulk service on container vessels, ensuring not only the safe and efficient delivery of your crane but also its timely arrival at the designated jobsite. Whether for construction or industrial purposes, trust our expertise for unparalleled transportation solutions. Your valuable equipment is in the best hands.