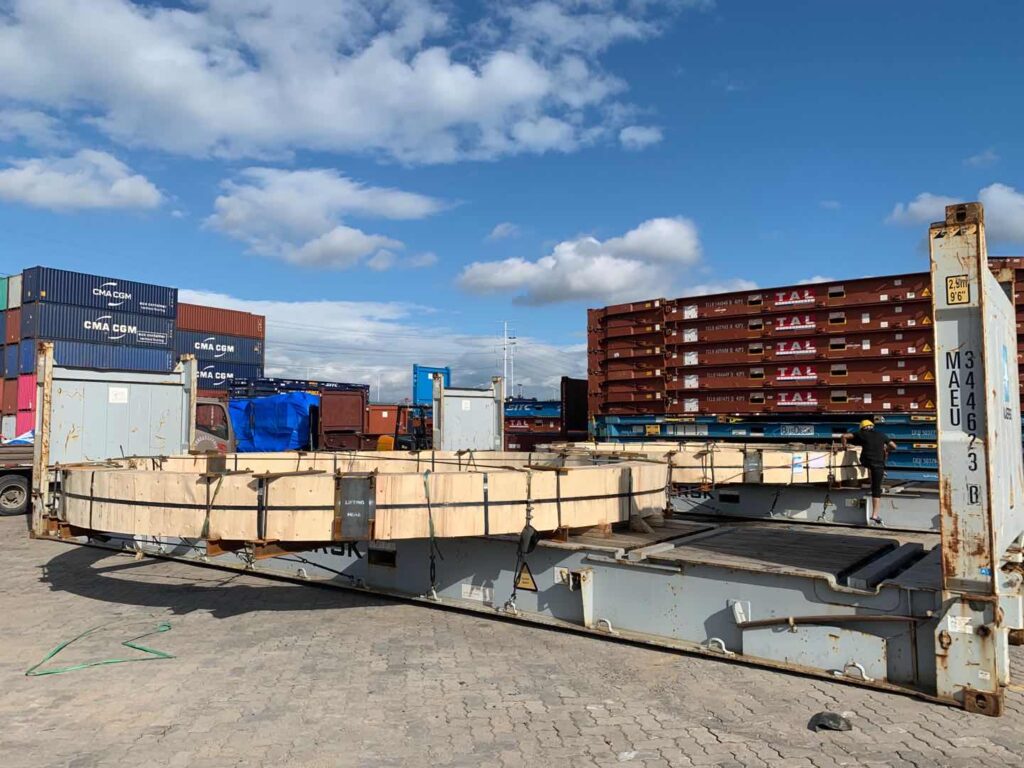 Qingdao to Mobile
Extremely wide load on 40'FR.
Cargo dimension: Length 642cm x Width 642cm x Height 55cm
Cargo unit weight 19960kgs
Ship cargo width 6.42 meters from Qingdao, China to Mobile, Alabama. The container carried a crucial component for a plant project in United States. Despite the challenges of limited space and time at the port of loading, as well as the high risk of cargo damage during transit, we managed to execute the project smoothly and efficiently. We used our professional skills and extensive network to secure the necessary permits, equipment, and coordination with the terminal and carrier. We also ensured the safety and stability of the cargo by using proper lashing and securing methods. We are happy to report that the cargo arrived at its destination on time and in perfect condition. This project demonstrates our commitment and capability to handle OOG cargo with excellence and reliability.